The new 6th generation Bronco has a lot going for it.
It looks absolutely stunning
It's a highly capable off-roader
It comes in several packages and layouts
Did we mention it's a looker?
One of the ways you can make your Bronco really stand out is by applying a vinyl wrap to the exterior. The color choices for wraps far exceed those offered by Ford and you can opt for a wide spectrum of badass options like matte black, camo, arctic stealth etc.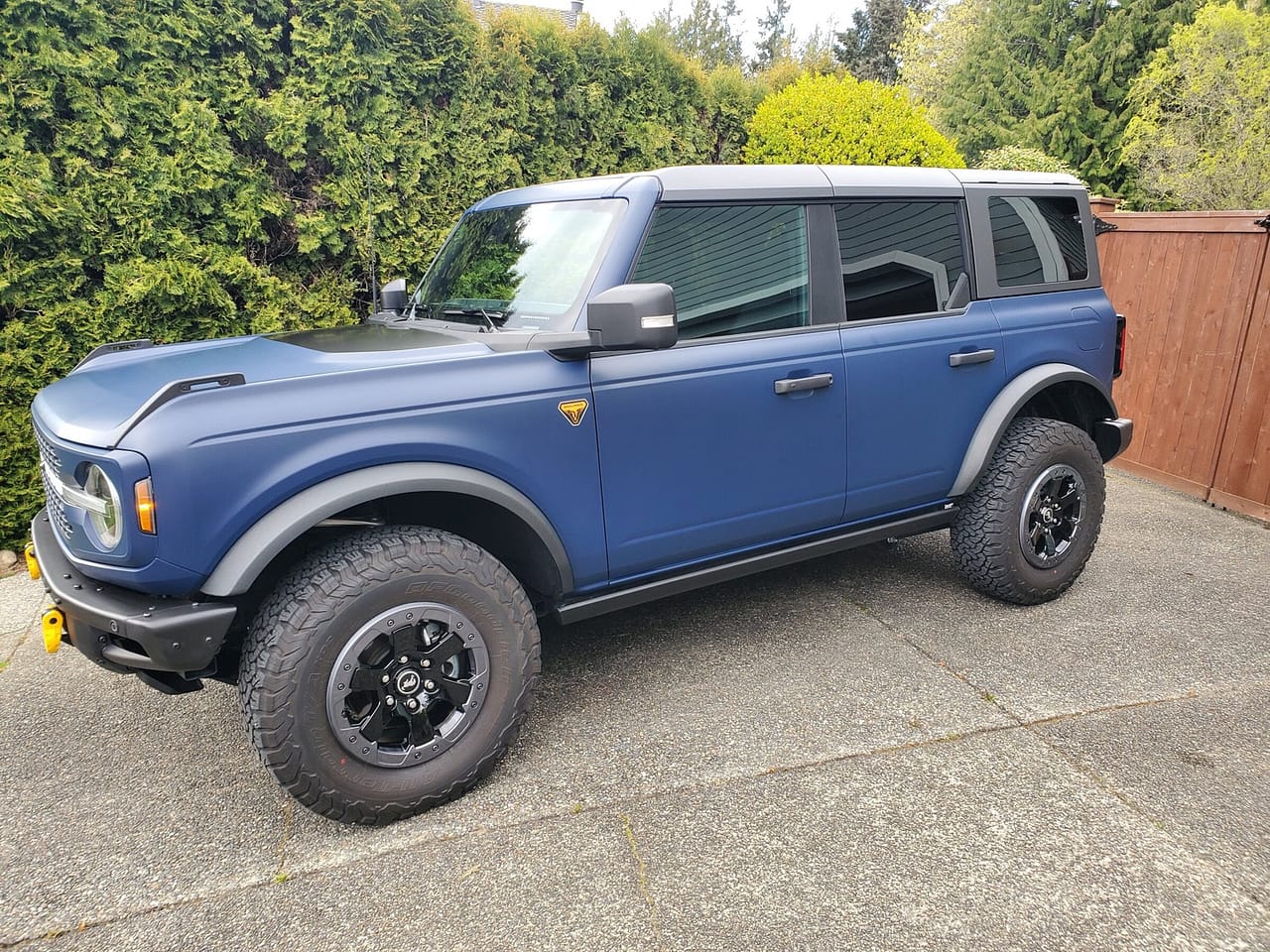 But wrapping a car comes with more benefits than just aesthetics. It also protects the Bronco's paint from damage caused by sun, salt, rocks and other environmental elements. If you take your Bronco off-road or on other adventures, the additional protection can really help your resale value down the line too.
But how much does it cost to wrap a 6th gen Bronco with a vinyl wrap? As with most automotive services, the cost varies depending on factors such as the size of the vehicle, type of wrap and part of the country.
Generally speaking, you can expect to pay anywhere from $3500 – $7500 for a full wrap.
One of the biggest variables is if you have the 2-door or 4-door version of the Bronco.
Other factors include the color/material of the wrap, and if you want just the body work wrapped, or extra parts like the bumper, door handles, mirrors etc.
Many Bronco owners are interested in just wrapping their hard top. This can be a cool way to match the vehicle's body color or just as a fun accent. Based on our research, wrapping the hard top alone runs about $1500.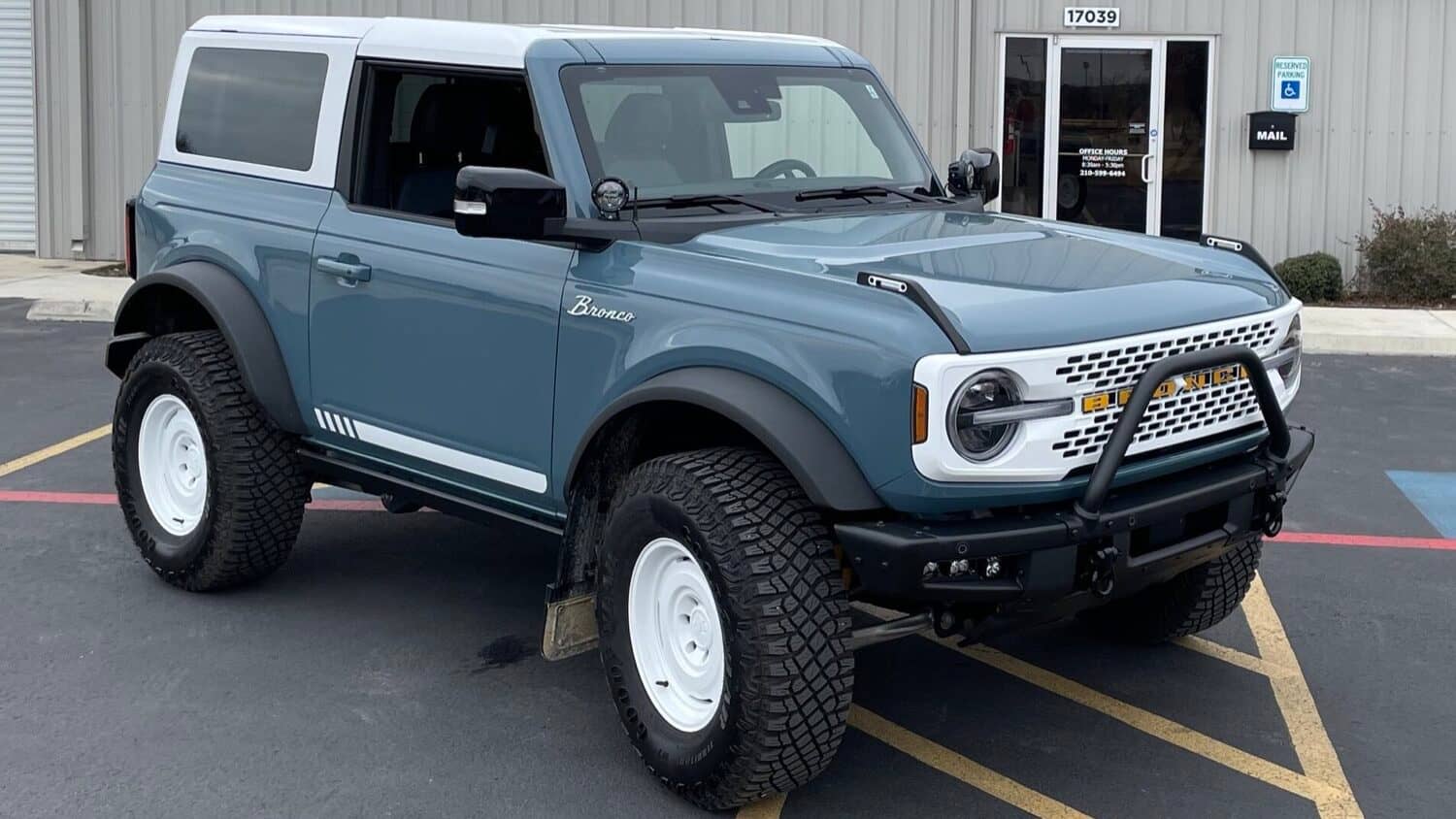 Can you wrap a Bronco yourself?
If spending thousands of dollars extra on an already expensive truck rubs you the wrong way, you're not alone. Luckily there are pre-cut kits available to make wrapping your own Bronco as easy as possible.
Xpel makes a range of paint protective films for cars, windows, boats and more. Their kits come in two varieties – Ultimate Plus, which is an invisible clear coat, and Stealth, which is a satin gray/black color.
Individual kits are available for each section of the Bronco like the hood, grille, tailgate etc. The panels are cut to match the bodywork of the vehicle, which removes much of the difficulty and waste of cutting your own film.
Unfortunately they only have options for the 2-door Bronco at this time. You're also paying a premium for pre-cut shapes – kits range from $120 to $600 per panel.
The thriftiest way of wrapping a Bronco is definitely buying vinyl film rolls directly. It's labor intensive, but it can be done with a few simple tools, Youtube tutorials and an extra set of hands…
How to wrap a Bronco
The first step in wrapping any vehicle is choosing the right vinyl film. The choices can be overwhelming, but make sure you pick a reputable brand that's made with automotive grade vinyl. Some of the most popular brands are 3M, Avery, Hexis and VViViD.
Rolls of vinyl film are sold in different sizes that range anywhere from 1ftx5ft to 100ftx5ft. Make sure you measure out each panel you plan to wrap and buy the roll that works for those areas. You'll want to leave room for mistakes too!
Heat is what makes the wrap pliable enough to conform to the car, so you'll need a good heat gun to use as you work. This Wagner heat gun has excellent reviews and heats up to 1000-degrees F.
You'll also want to get a vinyl wrapping tool kit that comes prepacked with everything you need for cutting and smoothing.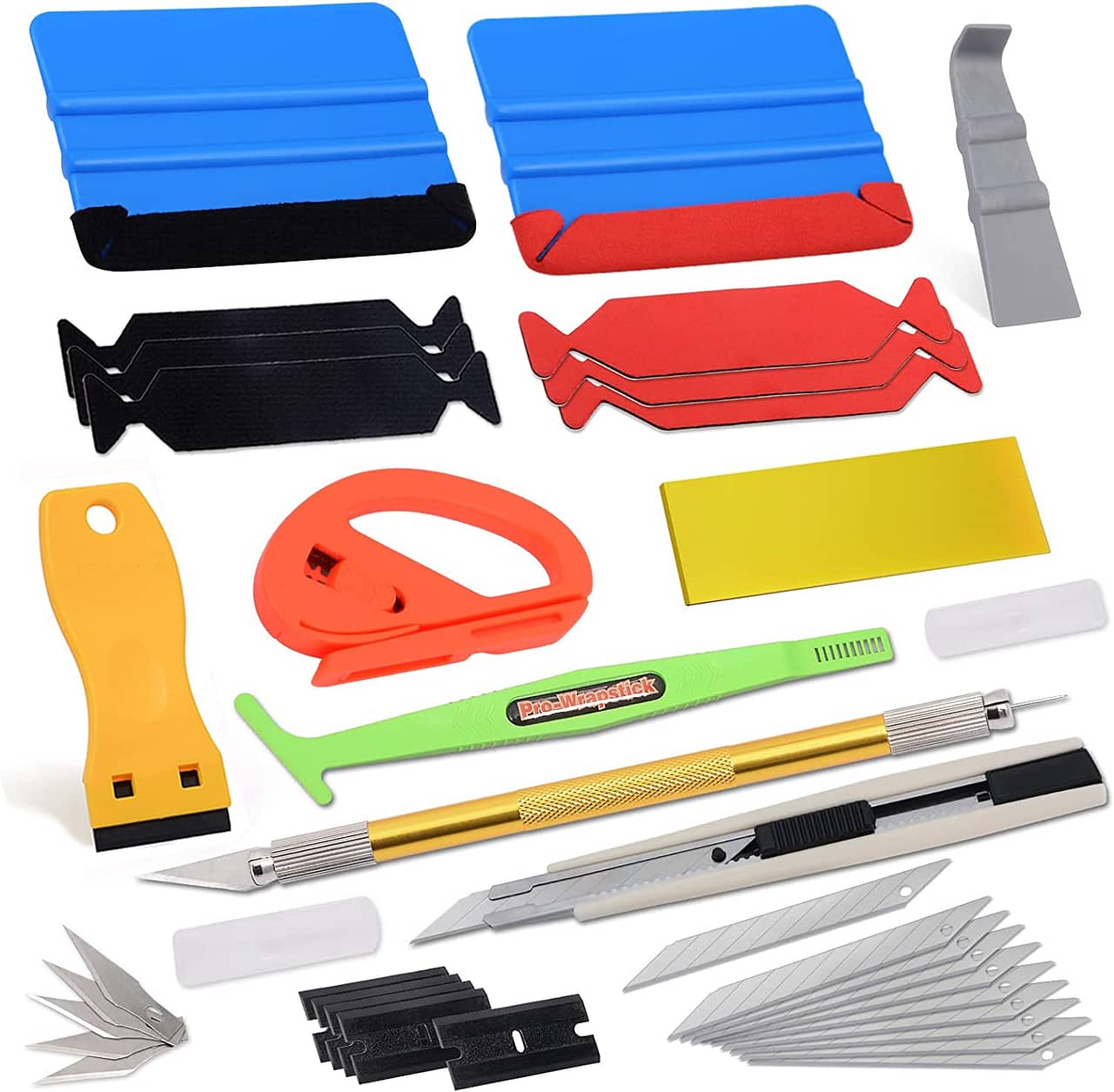 Here are a couple videos that show the process of how to wrap a Bronco:
We hope that covers everything you need to know about wrapping a Ford Bronco! Like most automotive projects, DIYers can save a bundle, but leaving it to the pros can sometimes be worth the extra money.