Are you a die-hard Ford fan looking to add some horsepower to your garage or man-cave? Look no further! We've scoured the depths of Amazon to bring you the most unique, eye-catching, and downright hilarious Ford-related wall art. Get ready to rev up your space with these must-have pieces:
Ford Trucks Parking Only Sign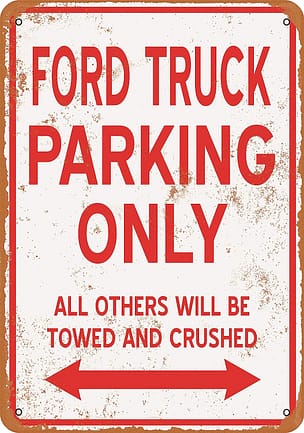 Make it clear that your garage is a Ford trucks-only zone with this durable and attention-grabbing parking sign. We're not saying you actually need to follow through with the crushing aspect, but those Chevy drivers don't need to know that. Measures 7×10″ with a vintage layer of simulated rust. Great for both indoor and outdoor use.
Ford Genuine Parts Wall Clock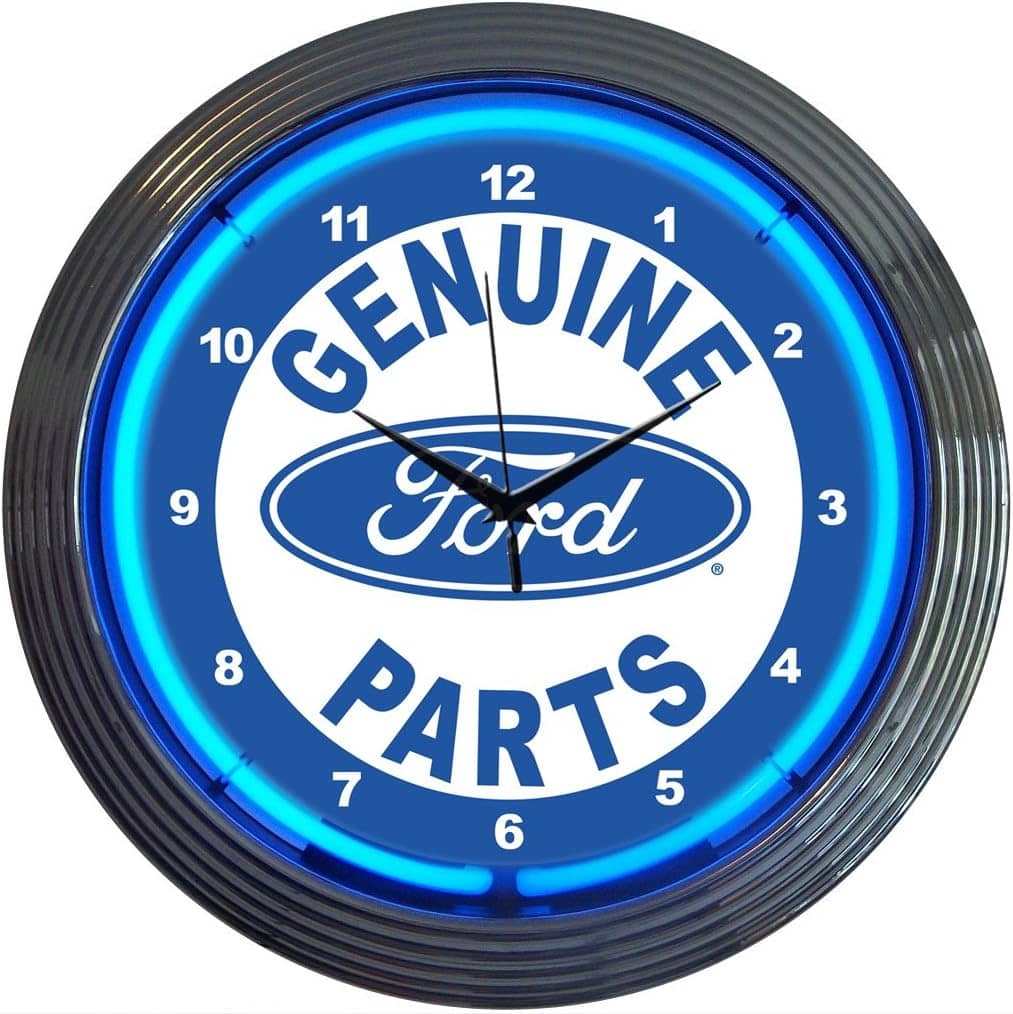 Add a touch of nostalgia to your garage with this stylish Ford Genuine Parts neon wall clock. The perfect timepiece for any true-blue Ford fanatic. It might just be the most practical item on the list! The clock itself is powered by a single AA battery, and the neon (let's face it, the most important aspect) uses a separate AC adapter.
Ford Mustang Logo Tin Sign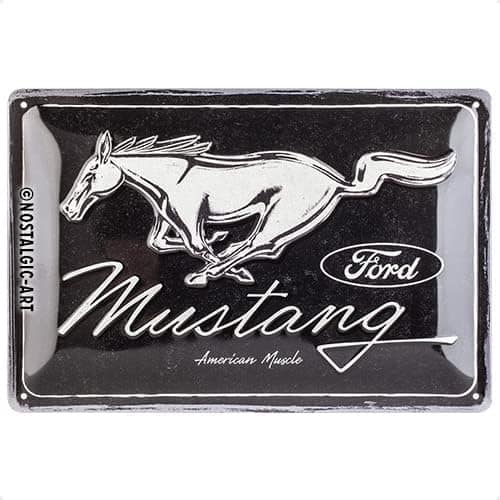 Show off your love for classic Mustangs with this high-quality, vintage-style tin sign featuring the iconic Mustang logo. Despite the Americana, the sheet metal is actually made in Germany. Pre-drilled holes allow for quick installation of this 7.87 x 11.81″ sign. A perfect addition to any Ford enthusiast's collection.
Ford GT40 Victory at Le Mans Print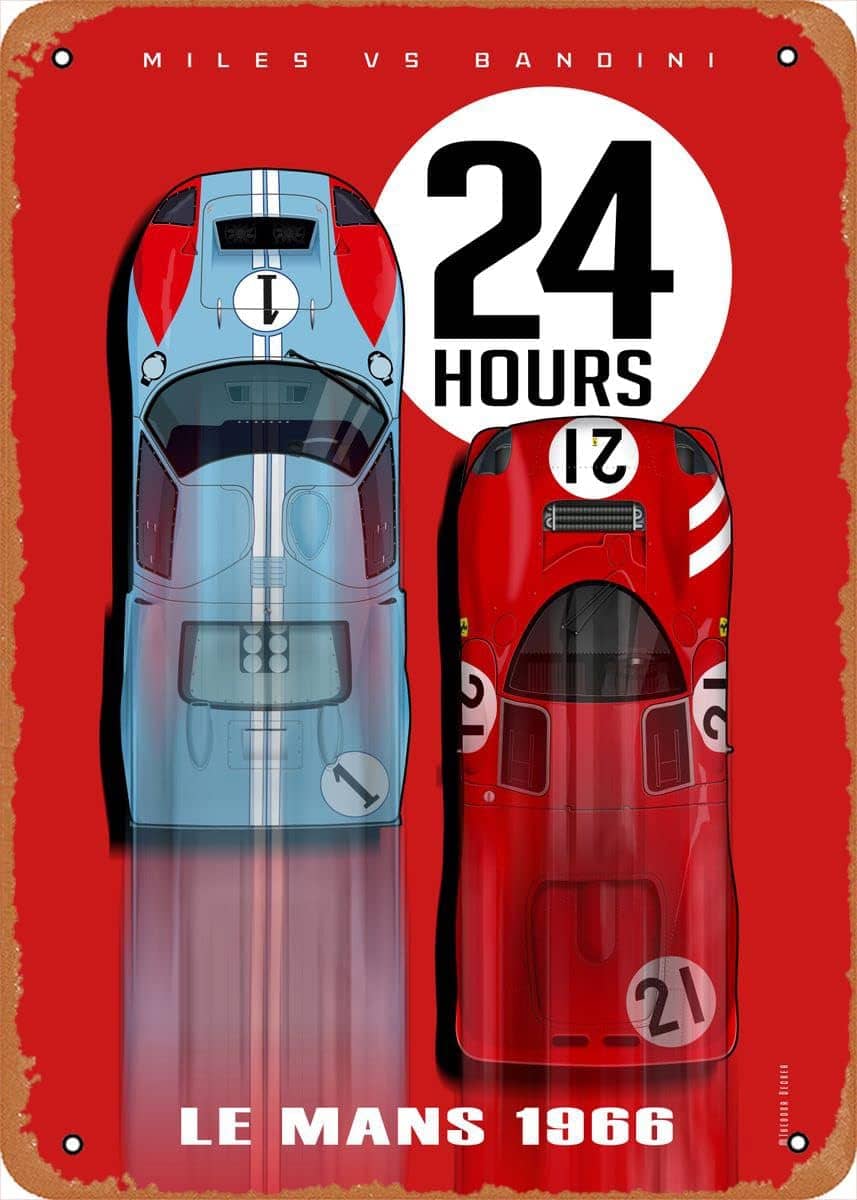 Celebrate Ford's legendary victory at the 1966 Le Mans race with this stunning print featuring the iconic Ford GT40. A must-have piece for any racing history enthusiast. The sign measures 8×12″ and features pre-cut mounting holes for easy installation. Now if only you could find a real GT40 to park underneath it!
Ford Mustang Evolution Poster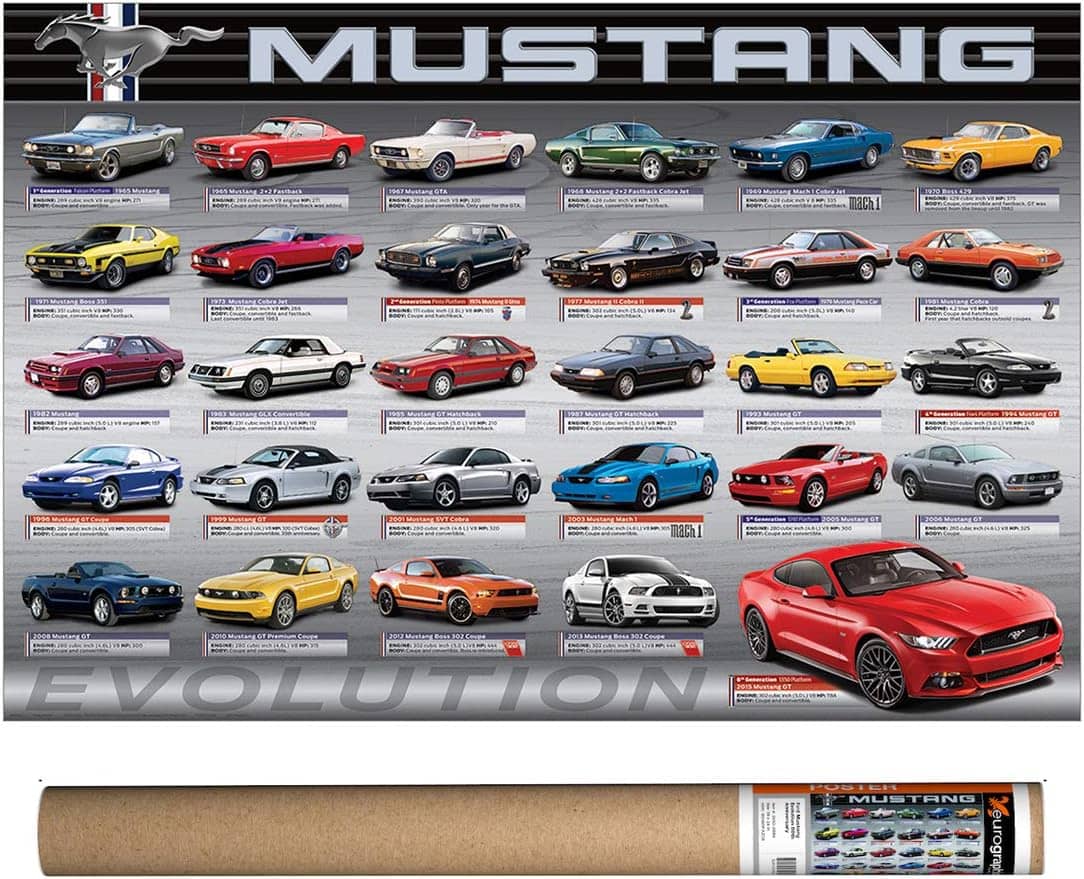 Trace the history of the legendary Ford Mustang with this detailed poster, showcasing the evolution of this classic American muscle car. Perfect for any Mustang fan who also wants to memorize the engine displacement of every model since the 1960s.
Ford F-Series Trucks Timeline Poster
Show off your passion for Ford's F-Series trucks with this informative and minimalist timeline poster. Detailing the past 14 generations of this iconic truck line, it's the perfect addition to any F-150 owner's garage.
Henry Ford Patent Prints – Set of Four
Pay tribute to Henry Ford's ingenuity and innovation with this set of four patent prints, highlighting some of the founder's most groundbreaking blueprints:
Internal combustion engine
Carburetor
Clutch
Transmission
These unframed prints make a great conversation starter and showcase the history and evolution of Ford's automotive technology. A must-have for any true Ford enthusiast.
---
Now it's time to start transforming your garage or man-cave into a Ford-tastic space. Display your pride and passion for this iconic American automotive brand with these unique and eye-catching conversation starters. Happy decorating!