Traditional old school car antennas are strangely persistent on trucks and more rugged SUVs. While long antennas can theoretically pickup more signals, they're also a bit… ugly.
A 3-ft aluminum pole jutting out of your truck can be rather unsightly, distracting, and often take away from the overall look of the vehicle. They can also get caught and bend or break on low hanging tree limbs and other obstacles.
When the new Ford Bronco debuted, the jaw-dropping design and super capable off-road performance brought in legions of fans. One downside? The ancient whip antenna wobbling on the hood.
Luckily, there are many sleek and minimal short (stubby) antennas available to fit the new Bronco. Not only do stubby antennas look significantly more modern, but they also provide excellent radio reception and can hold up to the off-roading adventures that come with owning a Bronco.
Tekk Short Antenna for Bronco 2021+
The Tekk Short Antenna is a sleek and minimalistic antenna that offers great reception with a modern look. It is compatible with Ford Bronco models from 2021 and newer and requires no tools to install – just screw it on!
At 4.8" long it's considerably smaller than the stock antenna without interfering with reception. In fact, some reviewers even claim their reception IMPROVED after the swap.
The Original Stubby Antenna from CravenSpeed

CravenSpeed has been making stubby antennas in USA since 2005. Their Stubby model for the Bronco is specifically milled for the exact dimensions of the vehicle, so you don't end up with any gaps.
Installation is dead simple – the Original Stubby Antenna is designed to screw onto your existing antenna base in just a few minutes. The powder-coated corrosion-resistant 6061 aluminum has passed testing to ensure it is able to withstand winter storms and rain.
At just 3.2" in length, The Original Stubby is the shortest antenna available for the Ford Bronco.
KEYO1E Stubby Car Antenna Replacement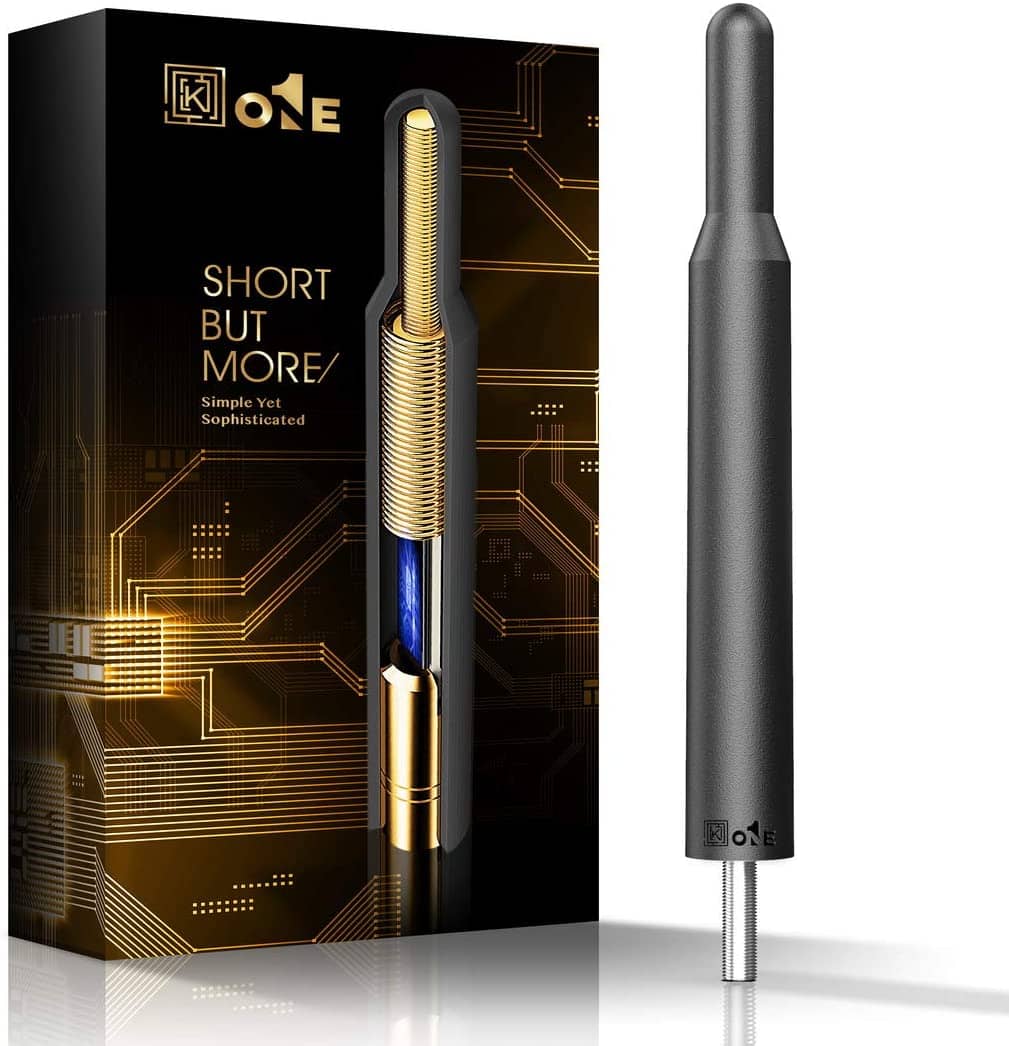 The KEYO1E Stubby Car Antenna is another great option designed specifically for the 2021+ Ford Bronco. It is made of high quality stainless steel, with corrosion-resistant coating that provides a rust-free finish.
This short antenna stands 4.8" tall and is designed to improve AM/FM reception thanks to internal copper coiling. Note that the swapping out your Bronco's radio antenna does not affect On-Star, GPS Navigation, or Sirius XM radio (those services use separate antennas).
Ronin Bullet Antenna for Bronco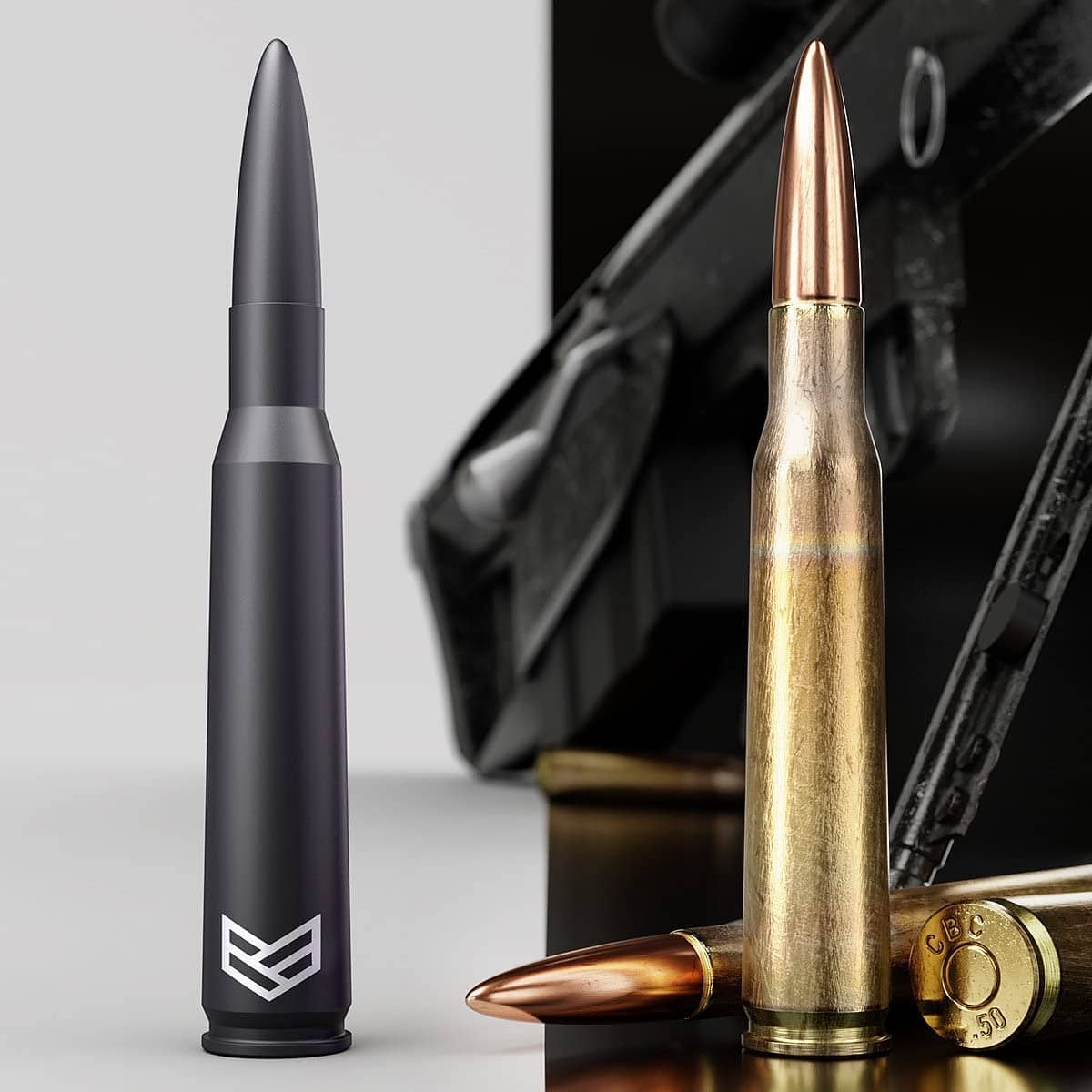 The 6th generation Ford Bronco has a deeply rugged look. In fact, it's downright badass, and nothing says badass quite like a .50 caliber bullet-shaped antenna sticking out of your hood.
The Ronin Bullet Antenna is purpose-built for the Ford Bronco and stands at a macho 5.5" with solid billet aluminum treated with a triple-layer powder coating.
You know what's not macho? Getting your antenna stolen, which is why the Ronin bullet antenna comes pre-applied with thread-locking compound that seals after installation.
---
There are a variety of short (stubby) antennas designed for the new 2021+ Ford Bronco. They each offer improved reception and a sleeker, modern look than the stock antenna. Whether you're looking for a short and minimalistic 3.2" antenna or an eye-catching .50 caliber bullet-shaped antenna for the ultimate in badassery, there's sure to be an antenna to fit your needs and style.