If you own a 2015-2020 Ford F-150 and are finding your key fob doesn't unlock the doors as quickly as it used to, it's probably time for a new battery. Replacing the battery fob is easy and doesn't require any special tools besides a flat-head screwdriver.
If you have a standard Integrated Keyhead Transmitter (which looks like the image on the right) use the following method.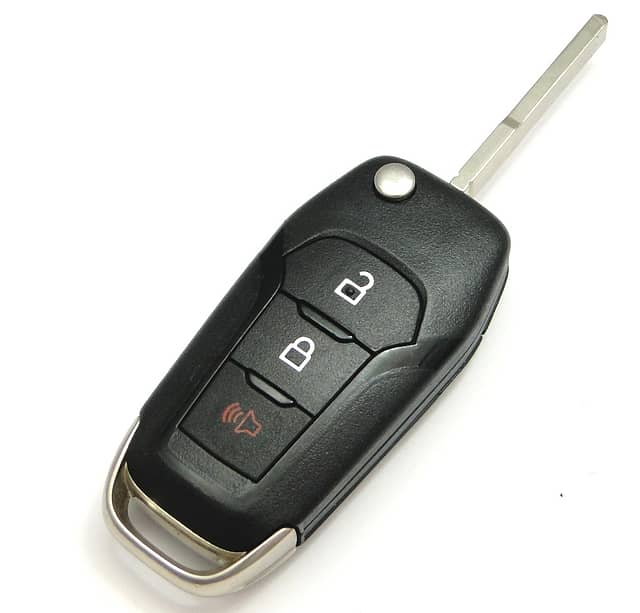 Integrated Keyhead Transmitter instructions:
Press the button to release the key blade before beginning the procedure.
Insert a suitable tool, for example a screwdriver, in the position shown and gently push the clip to release the battery cover.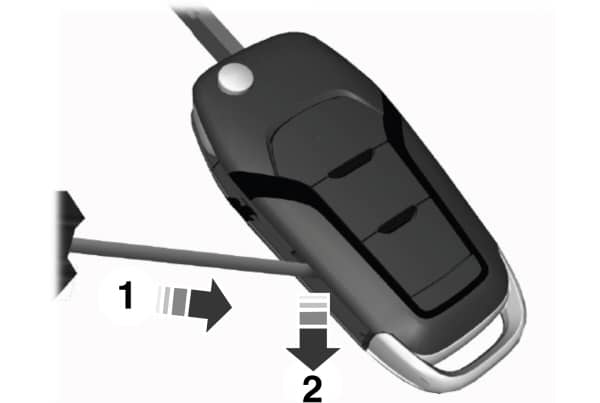 Carefully remove the cover.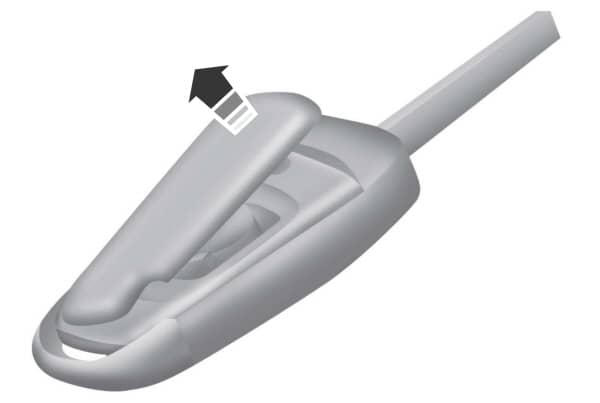 Insert a screwdriver to release the battery.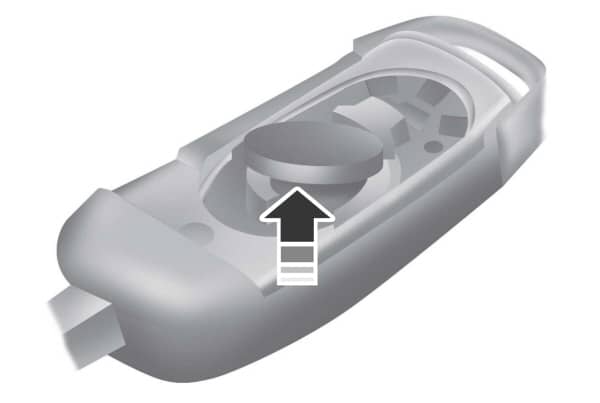 Install a new CR2032 3-volt battery with the + facing up.
Replace the battery cover.
Intelligent Access Key instructions
If your F-150 is equipped with the newer style "intelligent access key" (pictured right) the process is slightly different. You may have seen the message "key battery low replace soon" pop up on your dash, which means it's time for a new fob battery.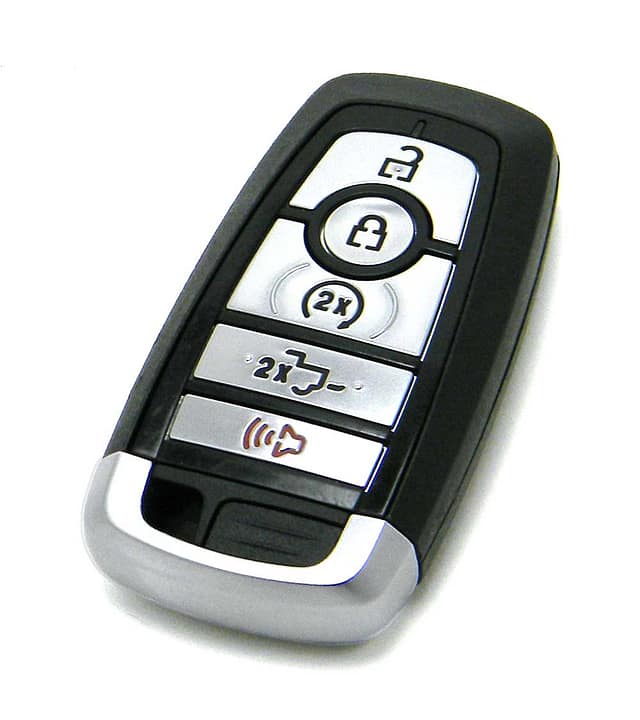 Push the release button and pull out the key blade.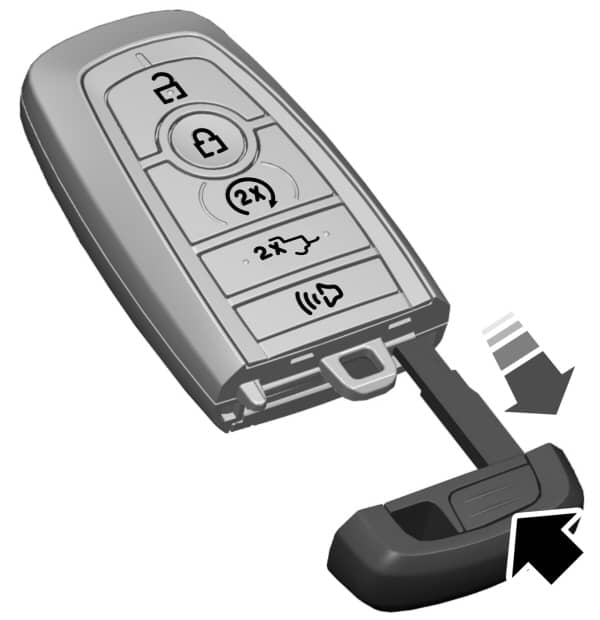 Twist a thin coin or small screwdriver under the tab hidden behind the key blade head to remove the battery cover.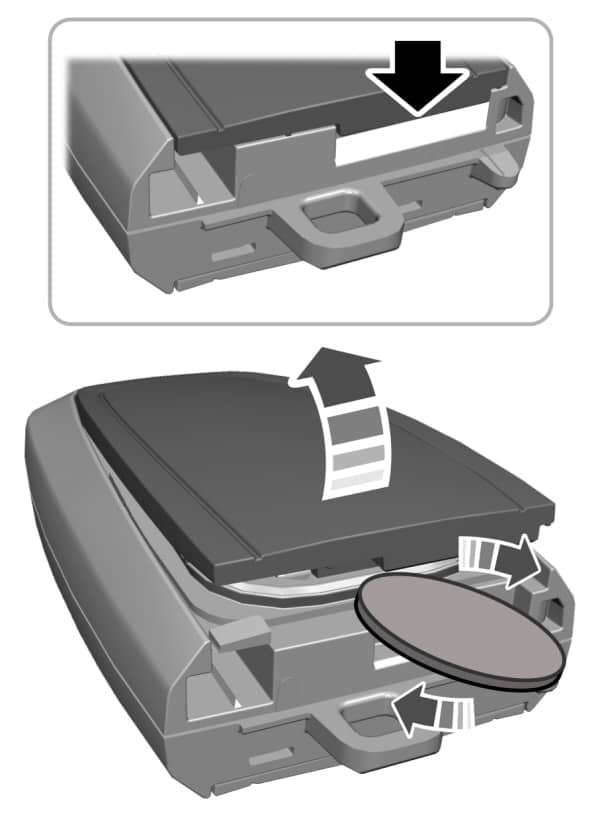 Insert a suitable tool, such as a screwdriver, in the position shown and carefully remove the battery.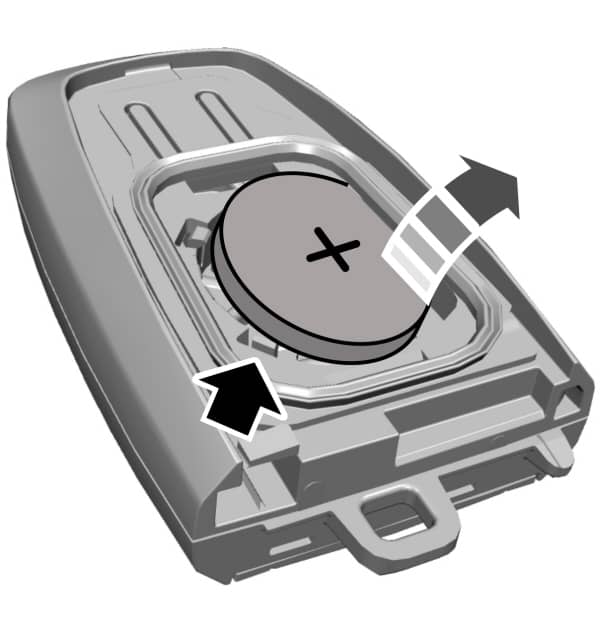 Install a new 3-volt CR2450 battery with the plus symbol facing upwards.
Reinstall the battery housing cover onto the transmitter and snap the key blade back into place.
---
On average, your key fob battery should last 3 to 4 years before needing to be replaced. If you find yourself needing to replace your key fob battery more frequently, it could be a sign of another underlying problem and should be inspected by a qualified technician.